Ok, so Star Wars movies are NOT really for kids, but that doesn't stop my 6yo from being a total groupie. His dad is a huge fan of this 'fantastic Hollywood saga' so we've let him watch episodes 4, 5 and 6 (with some blindfolded, tickle-fight-ridden interruptions). The more recent movies, not so much… Still, with so much Star Wars merch out there since the infamous Disney acquisition, it's funny how kids think they are much more hardcore fans than they really are. My son really likes BB-8 (he was designed to be cute, can you blame him?) and he's drawn to the droids, so we let him dabble in his pretend fandom everyone in a while. However, if the force is strong in you and your kids, here are some very cool find to celebrate the cult classic. Enjoy these cool Star Wars picks for kids and #maythefourthbewithyou.
This definitely caught my eye. I've always wanted to do that little paper Yoda I keep seeing on Pinterest.
"Roger that, mom" is what I want to hear coming out of this thing, which are an awesome toy to play outside ( the second kid is required and sold separately).
My kids have several books from this series and THEY. ARE. FUN! They can build the story using stickers and create their own scenes. Oh, and did I mention it's a book made of stickers?!
If your kid's not terrified of it, he or she will love it. It's a snuggly, huggable Chewbacca, what's not to love?
You kid will lounge in style with this cool little camping or beach day addition. I can definitely see my preschooler eating crackers and watching her brother's soccer games in this.
It's fuzzy, it's cute, it's Yoda! For some reason, kids love this little green monster, so watch his or her light up when they step out of the shower and you surprise them with this piece of memorabilia.
Schoolwork bribery at its best. Inspire your kids to practice penmanship, math and other skills with the various titles in the series. Educational items always somehow make my lists.  #teachermom
Maybe your kid is not allowed to play too violently with swords, but he or she definitely thinks he's a master Jedi. Celebrate it with these or other cute clothing items from this cool line.
Of course, this list wouldn't be complete without a LEGO playset, a favorite in our household. This particular item is a little pricey, but check out their selection of super cute Star Wars themed sets.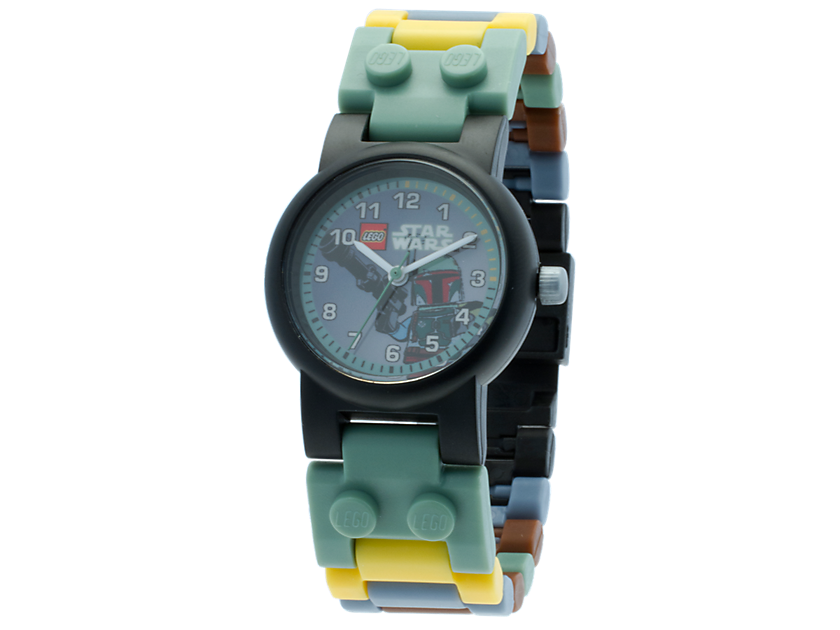 My favorite thing about this item is that Noni gets to practice telling time… and he looks cool at the same time.
If you'd like more goodies for your collection, drop us a line. Enjoy these, don't forget to tag the #NoniTribe in your pics and play on, young Padawans!